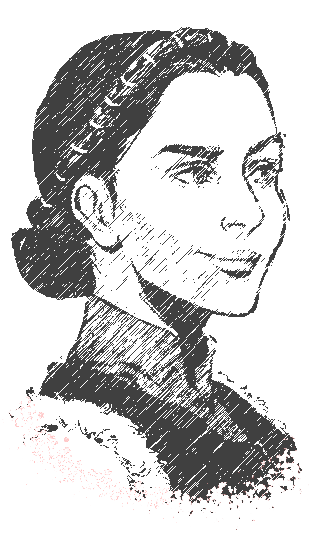 Trail
Guided a talented team of artists, designers, and fellow programmers in the creation of a captivating Slavic-inspired point-and-click adventure game, set in a magical medieval forest. Over the course of 6 months, we crafted a 1-hour gameplay experience, rich with encounters with enchanting creatures and protectors. Rooted in Slavic folklore, the game follows the journey of Zorya, our intrepid protagonist. It was an incredible journey, made possible by the dedication of a remarkable team and the invaluable input of friends who aided in testing. I'm immensely grateful for their contributions.
Educational Endeavours
SGA Empowers 2022
I had the pleasure of participating in SGA Empowers initiative by the Serbian Games Association, representing Ubisoft Belgrade. I gave a talk about the role of programmers in game development and shared my own journey in the industry. The goal was to inspire high school girls to consider careers in gaming. It was a great experience, and I hope it sparked some interest in the next generation of game developers!
Ubisoft's University Course
In 2023, I stepped up once again as a mentor, this time in a guest college course at Faculty of Mathematics of Belgrade University. Alongside a colleague who taught the course and other mentors, I guided students through a semester-long project using a simple open-source game engine. From tackling tech challenges to smoothing out teamwork dynamics, I was there to lend a hand. Discord became our virtual meeting room, ensuring help was just a message away. It was a rewarding experience, helping students bring their ideas to life.


Throughout my college years, I was an active member of Omikron, a student organization closely tied to the Faculty of Mathematics in Belgrade, focusing on IT-related events. Starting as a member of the fundraising team, I gradually took on a leadership role, organizing successful initiatives like JobPrep, a comprehensive career conference, and MatHackathon, a major hackathon event. Progressing to become the Fundraising Team Lead, I guided new members and secured vital sponsorships. As President, I spearheaded a series of impactful events, including MATF Survival Guide and Cubicon, while also representing Omikron at conferences and partnering with other organizations. I'm grateful for the trust and support from the Founders and fellow members, which made these experiences so enriching.